Surat Thani in southern Thailand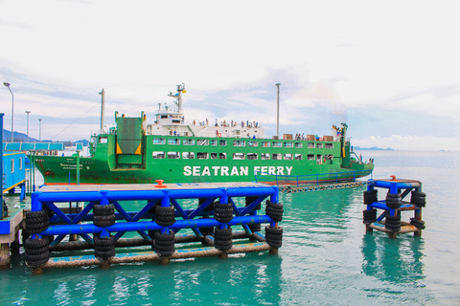 Surat Thani is located in the south of Thailand, and one hour's flight from Bangkok is best known as a city you can travel to in order to make it through to Koh Samui. Surat Thani has an airport and you can travel with both Nok Air and Thai Air Asia from Bangkok's old Don Muang Airport. From Suvarnabhumi, you can fly on domestic flights and then it is Thai that you're flying with. routes to Samui Leads to Surat Thani and then a bus and ferry.

When you arrive at Surat Thani Airport, you can buy tickets for the bus and the ferry that takes you to Koh Samui. Are you travelling this road, it is often up to half the price of flying to Surat Thani than if you were to fly direct flights to Koh Samui. The reason for this is that Bangkok Airways has a monopoly on the route Bangkok to Samui. And the little picturesque island owns the airport on the island. So it can be handy to know that there is an alternative route to the wonderful island of the coconut palm in the Gulf of Thailand. Visiting at half price to Samui with a few simple tricks!

The journey to Koh Samui from Surat Thani Airport take three hours together, for you are travelling by bus to Don Sak, which ferries depart from to Samui. Then, take the boat trip about 1.5 hours. You arrive in the village of Nathon which is on the west of Koh Samui and from there you can reach the beaches of Chaweng and Lamai between 20 to 30 minutes.

When arriving at the island, there are plenty of taxis that would drive you to the resort you will be staying on. The price varies, but do not be fooled, negotiate the price before you set of.

Alternative and other routes to Koh Samui is to fly domestic flights to Surat Thani and then purchase transportation from the airport directly to the island including bus and ferry tickets. The price is much cheaper to fly to Surat Thani.