Vaccinations and protection against diseases in Thailand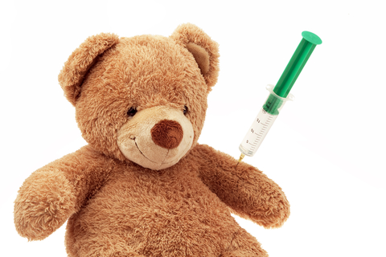 Vaccinations for travel to Thailand

The advice in this section depends on who you are and how to travel and how sensitive you are. Allt om Thailandsresan always recommend to consult with your doctor about what's right for you. Besides your own travel pharmacy it can be good that you learn about what is generally recommended.

Before the trip you may need protection in the form of vaccination against infectious diseases. Here are the recommended vaccinations listed in alphabetical order to read. What vaccinations required will vary depending on where you are travelling, how long you'll be gone and how you will travel. Sometimes an epidemic in a country lead to changes in recommendations for a period (always talk with the local vaccination clinic). Travellers visiting friends and family in countries where other diseases are spread than what they usually do in Sweden are at a significantly increased risk of developing the disease, which leads to the protection of vaccines become a more important.

Although personal reasons weighed in as allergies, certain chronic diseases, age, pregnancy, and previous vaccinations. A full recommendation is obtained by consulting with your local vaccination clinic.

Recommended basic coverage for trip to Thailand

Hepatitis A
This vaccine is recommended for all travellers.

Hepatitis B
Vaccination is recommended if you want to stay for more than three weeks. But even if you stay less time and risk becoming infected through a sexual relationship or through contact with syringes recommended vaccination. In casual sexual contacts condom is always recommended.

Japanese encephalitis
The risk for travellers of infection is very low and most of the short-term travellers do not need to be vaccinated. If you want to stay several weeks in areas where the risk of infection, vaccination.

In northern Thailand is at risk of Japanese encephalitis especially in the period April to November. In the southern parts of Thailand are the risk significantly throughout the year.

Malaria
The risk of Malaria is very small or non-existent in most parts of Thailand or resort Mae Phim. Even if you're travelling to areas where the risk increases for Malaria usually do not need to take anti-malarial drugs, but it is usually sufficient to carefully protect yourself against mosquito bites.

To protect yourself against mosquito bites you should use insect pins at night, please buy this locally in Thailand when our pins are not as effective. Make sure to have air conditioning or a fan in the room you sleep in. Use a mosquito net for windows and doors that are open at night. As a protection over the bed you can bring your own net which should be impregnated with a substance that make the mosquitoes avoid the net.


If you're travelling to more isolated places such as malaria areas that are unable to reach medical care within one day you may need to take anti-malarial drugs with you on the trip. In Thailand, there are risks of malaria, especially along the borders with Burma and Cambodia.

Tuberculosis
Vaccination is recommended if longer than six months, and especially if you're going to live with the locals for a while.

Traveler's diarrhea
There are no registered vaccine against traveler's diarrhea in Sweden, but some travellers may sometimes recommended to use a drinkable vaccine against cholera. It is recommended if you have a disease that can get worse by diarrhea. It might be good to have tablets against temporary diarrhea in your travel pharmacy.

Typhoid
Vaccination is recommended if you want to stay for more than three weeks and eat meals on very simple places outside the tourist areas or whether to live with the locals.

Some travellers need certificate of yellow fever
Authorities in Thailand sometimes require a certificate stating that they are vaccinated against yellow fever if you have recently visited countries in Africa and South America where the risk of the disease exist. On a vaccination clinic you can get current information about what countries it concerns.

Be in good time with your Vaccinations
It's good to be out in good time and ideally contact vaccination clinic in good time, at least one month before departure to Thailand. Sometimes you need more doses of a vaccine with a number of weeks between visits. If you need to travel at short notice is also possible to take fewer doses, because some protection is better than none at all. You can always consult with the vaccination clinic.

Look over your previous vaccination protection
Through the Swedish childhood vaccination program, most who grew up in Sweden already significant protection against certain diseases such as diphtheria, tetanus, measles, rubella and mumps. The vaccine against the last three diseases was introduced in 1981. Before departure, you can take the opportunity to revise their basic security as it sometimes may require a booster doses of vaccine against a disease that is in Thailand.

If you have not completed the entire vaccination program you may need to supplement their basic coverage. Infectious diseases are more common in other countries than they are in Sweden, which can lead to infection and perhaps also brings the infection home and unnecessary infect people around you.