Stay for a longer time in Thailand, book long term stay
Long term stay in Thailand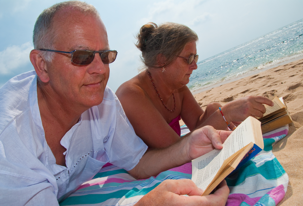 Are you retired and want to spend most of the cold winter in Thailand, then you have many opportunities!

As a pensioner, you can spend the winter in Thailand and your pension will go a long way. It is very cheap to live in Thailand. Eating out at all the restaurants is not expensive. A meal for two people at a restaurant in Thailand cost around 100 skr including drinks. If you buy food in shops like Tesco Lotus in Ban Phe and cook a lot then the cost will be around 2.000 skr per month for two people.

To stay during a longer time in Thailand requires a little preparation with a visa, you can be granted a two-month visa from home then you can do a couple of trips to the border to renew your visa in Thailand again but even one year long stay visa can be arrange! Check with the Thai embassy. In our area, the best time for long term stay from October until last April when it calms down with travellers vacationing in Thailand. You come home refreshed and welcomes the Swedish spring.

We have extensive experience in long term stay in Thailand and all our accommodations can be rented for one and up to 6 months or 1 year depending on how long you want to stay in Thailand. It's easy to live well on your Swedish pension and you can smoothly withdraw money in any ATM that are placed on every street corner. Put your current bills on direct debit and travel down to Thailand and live well during the coldest period. As a pensioner, you live cheaply and your pension goes a long way and you can also treat yourself to a little luxury like a massage on the beach and beautiful charming restaurants to taste of the Thai kitchen's culinary dishes.